Description
UNITEK 36W 4 Port USB Smart Charging Station. Max power output 2.4A. Adjustable separator (slats). Over-charge, overheat and short circuit protection.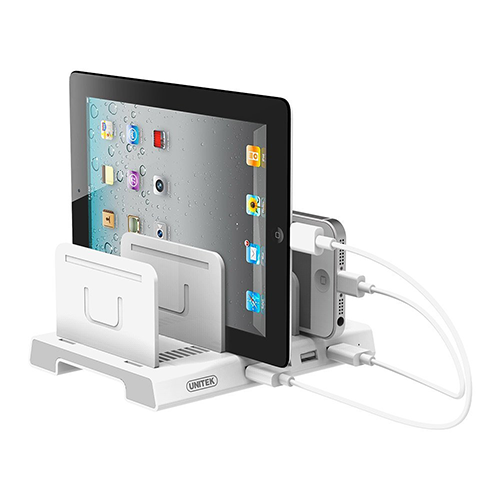 Features:
Charge up to 4x devices simultaneously.
Innovative design for space saving, put your devices on top when charging.
The adjustable separators (slats) allow you to adjust the width needed for different devices.
Using PC+ABS material, solid and stable base.
With BC1.2 charging technology, maximum power output up to 2.4A.
With the protection against over-charge, overheat, short circuit and electric leakage.
roduct Dimension
168mm x 124mm x 20.8mm
Power
12V 3A
DC Dimension
5.5mm x 2.5mm
Separator / Slat
Tall: 63.5mm (H)
Short: 44.5mm (H)